The Brooklyn Book Fest approacheth!
All this week, Bookend events will lead up to the big day, aka Sunday, in which the largest free lit event in NY will descend on Burough Hall. I've compiled a list of some of this week's most exciting events.
MONDAY: Adelle Waldman (THE LOVE AFFAIRS OF NATHANIEL P.) will hang out with Jay McInerney (BRIGHT LIGHTS BIG CITY). [Barnes and Noble UES]
TUESDAY: It's tough to choose just one, so here are two:
Michele Filgate (of Community Bookstore) will interview Paul Harding (TINKERS). [Brooklyn Public Library]
Author and Jezebel columinst Lizzie Skurnick will celebrate the launch of her YA publishing imprint with LOIS FREAKING DUNCAN (I KNOW WHAT YOU DID LAST SUMMER, STRANGER WITH MY FACE). (Why yes, I did love her growing up.) [PowerHouse]
WEDNESDAY: The Baffler and Melville House will celebrate the launch of Issue 23 and the publication of James Agee's COTTON TENANTS. [Melville House]
THURSDAY: Dan Wilbur, Carmela Ciuraru and Victor LaValle will host the Library Olympics. [The Rock Shop]
FRIDAY: The Sackett Street Writers' Workshop, Slice Lit Mag and Largehearted Lit will host: Literary Past, Present and Future with Joyce Johnson (MINOR CHARACTERS), Alissa Nutting (TAMPA) and Gabriel Roth (THE UNKNOWNS). [BookCourt]
SATURDAY: Salon d'Haiti with Elsie Augustave (THE ROVING TREE) and Edwidge Danticat (CLAIRE OF THE SEA LIGHT). [FiveMyles Gallery]
SUNDAY: There are too many events to name, but check them out here! Tragically, I will be traveling, but I hope to have a good friend (and talented writer) guest blog for me. Also, be sure to check out my writeups of BKBF 2012 (featuring Dan Savage and Naomi Wolf) and BKBF 2011 (featuring Joyce Carol Oates and Larry McMurtry).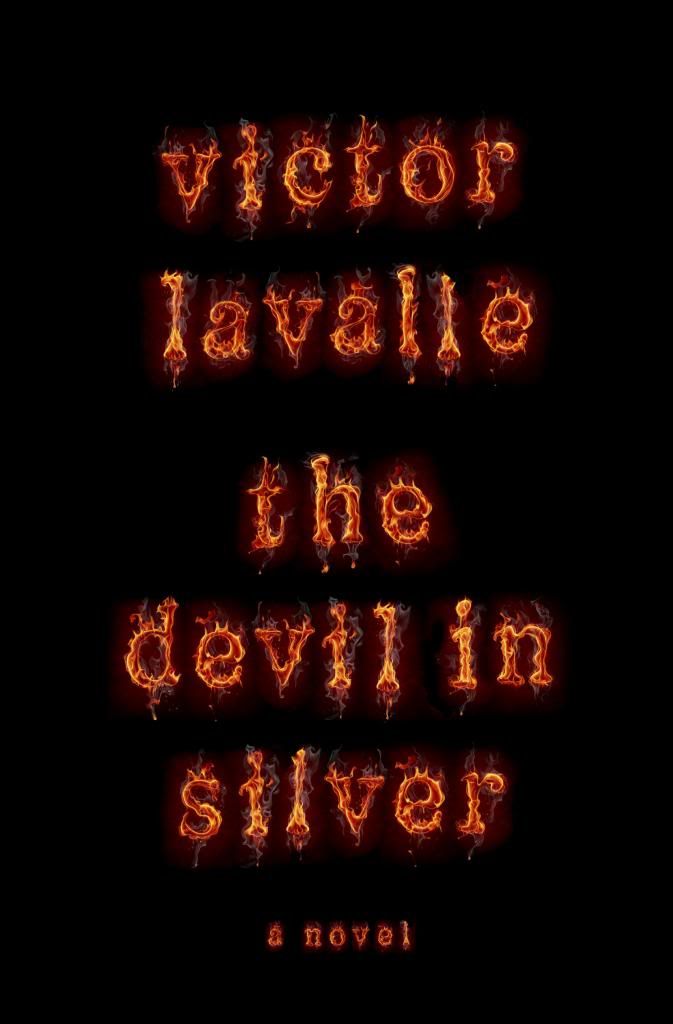 Publishers Weekly recently named Victor LaValle's The Devil in Silver as one of the top ten books of 2012. I caught Victor at BookCourt last summer, and he was a completely mesmerizing reader. Granted, the book has a fair amount of suspense: A seemingly sane man named Pepper finds himself in a psychiatric ward due to hazy circumstances. He's soon stalked by a bison-headed monster who roams the halls at night. Pepper pairs up with several other inmates to kill the creature — but given its mysterious nature, is that even possible?

Though the book has an eerie setup, it's far from being a simple horror story. Victor weaves in questions about race, faith and personal demons, and critics have deemed the work "striking," "dizzying," and "extraordinary." I was delighted that Victor agreed to share some tales of his readings, which range from the creepy to the absurd — after the jump.

Monday, Monday. I'm excited to share the two pieces I have going up this week: a book review for Full Stop and a profile on Jonathan Evison for Capital New York. (BTW, the twitter handle @jonathanevison is NOT the real Jonathan Evison, but rather an imposter with a coupon site — ?? — who still tweets at JE's publisher and fans! Sooo weird.)

Anywho, this week features some fantastic events with Electric Lit, Vanessa Huang, Cheryl Clarke, Victor LaValle, Jay Caspian King, and Rivka Galchen.