MONDAY: Joy Division bassist Peter Hook will chat with Pitchfork editor Brandon Stosuy about his book Unknown Pleasures, which details the band's incredible rise and tragic end. [POWERHOUSE ARENA]

TUESDAY: Fiction Addiction presents a Night with PEN American Center, featuring Tea Obreht (The Tiger's Wife), Christopher Sorrentino (Death Wish), J. Robert Lennon (Familiar) and Catherine Chung (Forgotten Country). NOTE: One of these awesome readers will be this week's BookStalkee… [2A]

WEDNESDAY: Guess who's turning eleven! Largehearted Lit (run by famed lit blogger David Gutowski) will celebrate its 11th anniversary with Karolina Waclawiak (How to Get Into the Twin Palms), Jami Attenberg (The Middlesteins), and musician John LaRosa. [WORD]

THURSDAY: Granta will launch Issue 122: Betrayal, featuring readings by Ben Marcus (The Flame Alphabet), Laura Wilkinson, Karen Russell (Swamplandia, Vampires in the Lemon Grove), and Colin Robinson. [MCNALLY JACKSON]

FRIDAY: Release party for Aria Beth Sloss's buzzy debut, Autobiography of Us: A Novel. [BOOKCOURT]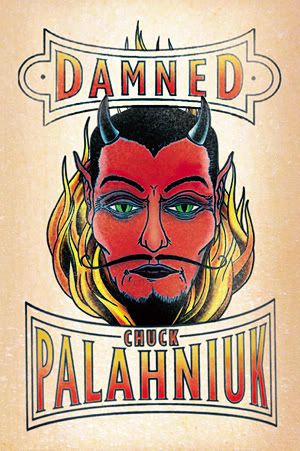 Happy Halloween! Due to the NY whiteout on Saturday and a lingering cold, it was a pretty low-key holiday for me—I did get to dress up briefly as Florence Welch, but most of the weekend consisted of spooky movies (Halloween, Hocus Pocus) and Isaak Dinesen's Seven Gothic Tales.

Luckily there are some dark and disturbing events this week to keep the holiday rolling—readings that include Joyce Carol Oates, Chuck Palahniuk, and Gregory Maguire (Wicked).