In order to shake things up a bit, I've decided to start writing about other literary blogs I admire. It's funny that almost a year ago when I started BookStalker I had so little knowledge of New York's rich and vivrant (that's right, I said vivrant) literary community. Not to say I'm an expert now, but I have gotten to know some cool outlets, and, dear reader,  I'd like to share them with you.
 
Let's start with one of the first literary bloggers I met in New York (in a cigar bar, specifically): Ron Hogan. Now, for anyone who doesn't know, Ron is kind of a legend. He started Beatrice.com back in 1995 (!), which makes his the longest-running lit site OF ALL TIME. Ron offers a ton of content, from book reviews to author guest essays to a new podcast where he interviews memoirists. He's a nuanced and engaging writer, and in every post his intelligence and knowledge shine through. Check out his most recent post, in which he invites Emma Straub (Other People We Married) to talk about the genesis of her "obsession" with short stories.

Alrighty. We have one more thing to get to—namely, my top lit picks for the week.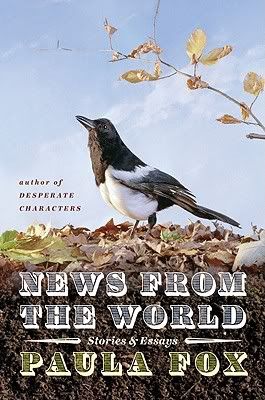 Holy man. When you find out your granddaughter is Courtney Love, and that's one of the lesser crazy things about your life, then you've lived a pretty freaking crazy life.

Happy Post-Rapture! We're still here, hurray!

Oh man, last week was such an epic reading fail. On Friday I found myself walking back in forth in front of the Tenement Museum in a semi-hungover fog, sadly wondering why the door was locked and where Francine Prose and everyone else was. Turns out: the time was different than originally reported in Timeout. Book Stalker tip: always double check that shizz.
Anyhow, moving ahead into this week…

READINGS (emphasis on, per last week's fail):

MONDAY: Rock journo Rob Sheffield explains which songs most affected his love life in Talking to Girls about Duran Duran. Paging Rob Gordon…

Also, this gushy article kinda horrified me, but if you're interested in seeing the infamous Jon-Jon Goulian and maybe trying to work your way into the lit elite, check him out.

TUESDAY: Pulitzer-Prize winner Stacy Schiff, author of Cleopatra, at 92nd St Y, if you have the funds ($29). Otherwise…Anthony Bourdain?

WEDNESDAY: Let's throw an experimentalist into the mix: Lynne Tillman will read from collection Someday This Will Be Funny, along with Paula Fox, a writer recently given a shoutout by J-Franz.

THURSDAY: Jim Shepard! I've been wanting to see homeboy for awhile, AND he's reading at 192 Books, which I have not yet frequented…BUT my cousin's graduation dinner calls. Someday, Jim. Someday.

FRIDAY: A weirdly slow day. If you hear of anything, tweet it at me, yo.

WRITINGS:

Spend a little more time with wild/crazy Gary Shteyngart.

NYT book review editor interviews literary scholar/superstar Harold Bloom.

I just started reading QueryShark—it's a highly entertaining blog. Even if you aren't writing an actual query letter, it offers a lot of no bullshit advice for tightening your writing.

This week's plan: check starting times, avoid hangovers and actually make it to a damn reading.

OH and I should have an exciting announcement later this week. Check back!