MONDAY: "The Salon" will bring together some major players in the NYC lit world—Julia Fierro, David Gutowski, Penina Roth, Jason Diamond, and Michele Filgate— to discuss their experiences curating lit events. [BOOKCOURT]

TUESDAY: Celebrate the 50th anniversary of The New York Review of Books with a host of contributors, including Michael Chabon, Joan Didion, and Mary Beard. $20/10 students. [TOWN  HALL]

WEDNESDAY: Rosie Schaap, who writes The New York Times Magazine "Drink" column, will read from her new memoir, Drinking with Men. [SOUTH]

THURSDAY: BUST Magazine is throwing a free dance party to celebrate their new Love & Sex issue. [MATCHLESS]

FRIDAY: Granta contributors Phil Klay and Karen Russell (Swamplandia, Vampires in the Lemon Grove) will read stories about war vets. [LILLIAN VERNON WRITERS HOUSE]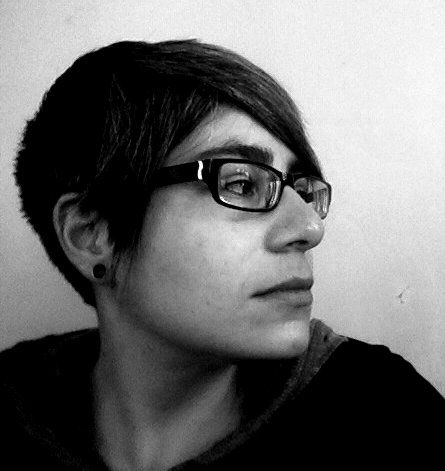 Gabrielle and David are two high-profile book bloggers who exemplify the best of the NYC  lit scene. Their friendliness, enthusiasm, and knowledge were a total inspiration to me in the early days of BookStalker. A book publicist by day, Gabrielle writes about lit events and reviews books at The Contextual Life in her off-hours. David started his popular lit and music blog Largehearted Boy OVER TEN YEARS AGO (which is like decades in blog-years) and also runs the related reading series Largehearted Lit. As if they weren't busy enough, the two friends recently combined forces to start BookBoroughing, a literary event calendar. This month, they're also launching a BookBoroughing reading series that pairs author friends, starting with Matthew Dojny and John Wray next Wednesday at Mcnally Jackson.

After the jump, both share their favorite events, surprising NYC experiences and which one of them was just a liiiittle wary of their newest endeavor.