MONDAY: Tonight's Franklin Park Reading Series will feature last week's BookStalkee Karolina Waclawiak (How to Get Into the Twin Palms), Tim Horvath (Understories), Dylan Nice (Other Kinds), Margarita Korol (Spoils of War: Ode to a Refusenik Mother), and Lars Iyer (Spurious, Dogma & Exodus). [FRANKLIN PARK]

TUESDAY: Fiction Addiction's new sister nonfiction series Big Umbrella will kick off with Rosie Schaap (Drinking with Men), Christopher Bollen (Lightning People), and Vol. 1 Brooklyn's Jason Diamond. [2A]

WEDNESDAY: Manil Suresh (The Death of Vishnu) will discuss his newest, The City of Devi, with Rajesh Parameswaran (I Am an Executioner). [MCNALLY JACKSON]

THURSDAY: Can't beat the name: "It's Like my Heart has Sciatica: Smith Mag's Annual Love & Hearthbreak Story Show." Contributors sharing tales of "shattered relationships" will include Ophira Eisenberg, David Crabb, A.J. Jacobs, Catie Lazarus, Abby Ellin, and Bryan Christian. $10. [92Y TRIBECA]

FRIDAY: I've always wanted to see A. S. Byatt read — and now I'll finally get my chance! The author of Possession and The Children's Book, along with Tracy K. Smith (Life on Mars), will and be interviewed by WNYC's Leonard Lopate. [POWERHOUSE ARENA]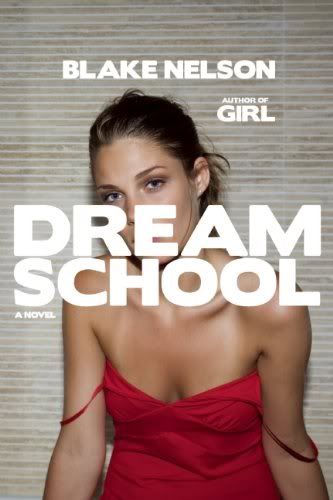 Last night's panel at McNally Jackson brought a rock and roll vibe to the bookstore's basement. Called "(Re)making media: DIY, zines, & punk rock in the digital age," it featured a host of authors, journalists, 'ziners (is that a word?) and musicians. I was happy to be able to go with my favorite librarian, Kate D., who's an archivist at the Whitney (as well as my go-to girl for gifs). [See last paragraph for Kate's archivist view on the digital future of DIY.]

While fascinating and oftentimes hilarious, the event was most noteworthy for the wildly differing views the panelists expressed about how the digital age has affected their creative and personal lives.