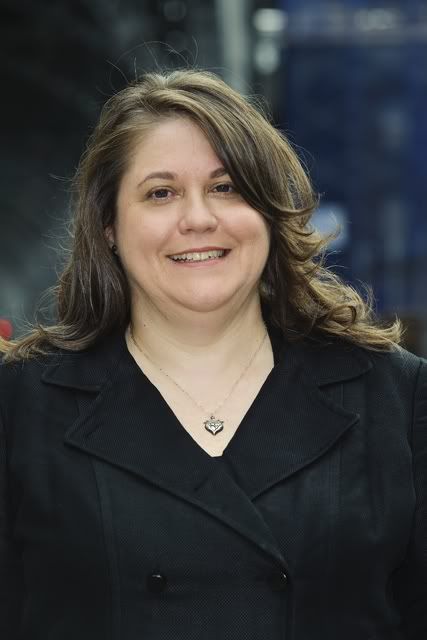 Caryn Rose is one of those awesomely prolific Brooklynites who seem to be living about five different lives. Not only is she a published novelist, she's also a director of product development at Billboard.com, a music writer, a photographer, AND the founder of a popular blog about….the Mets. (It's called Metsgrrl.com, because, as she notes on the site, "I'm a cranky punk rock feminist.") But let's get back to B-Sides and Broken Hearts. The story concerns Lisa, a woman whose life takes a dramatic turn the day Joey Ramone dies. After a fight with her fiance, Lisa finds herself driving from Seattle to LA to reconnect with friends from the punk rock music scene of her youth. She also meets up with an old crush, a sexy musician who may make it tough to go home again.

Caryn's always a delight to chat with, and I knew she'd have some great stories from her numerous events. Read on to learn about her brush with stage fright, the most common question she gets asked, and the poetry reading that marked her triumphant return to NYC.
Caryn Rose skipped her high school prom to see the Clash. In other words, she's legit.