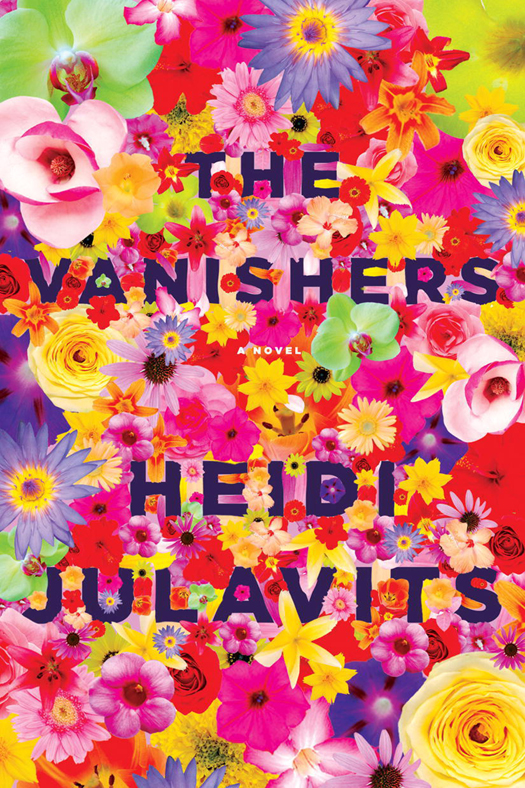 There's nothing better than going to readings of authors whose prose you admire and finding out that they're even smarter, cooler, and funnier than their writing suggests. (Something I wish would happen more often in the online dating world…but I digress.) At WORD on Wednesday night, I found this to be true for both authors celebrating their books' paperback release: Heidi Julavits (The Vanishers/co-editor of The Believer) and Hari Zunzru (Gods Without Men/essayist/social media extraordinaire).


It's hard to pick out the best bits of the night, as both authors are supremely eloquent and hilarious (Heidi was on cold meds, which may have actually made her more entertaining). Both read excerpts and then discussed various topics with event coordinator Jenn Northington. Jenn asked Heidi and Hari about the otherworldly aspects of their books, and Hari noted that telling airports customs folk that he was writing a book about UFO's was the quickest way to get through ("It's the most American thing you could say!").

Hari's book is about a couple whose child goes missing in the California desert and reappears changed. Given both the mystical aspects of the Mojave and the couples' differing faiths: "I'm interested in the shaping of belief, how it structures peoples' understanding of the world." As Hari grew up in a Christian/Hindu household, he's used to the comparison quality it evokes. Still, he noted that people's' relationships with the unknowable often have similar qualities, even if the content of their beliefs is different.

Heidi's book is built around psychic attacks; she explained ("for those of you who haven't launched one yet") that this is the ability to make people sick with your mind. She first came upon the topic in a 1930's book called, Psychic Self Defense. Heidi found the idea of this affliction "as interesting an ideological quest as that to uncover a virus." 

Both authors also spoke about the structure of their novels. Hari mentioned the importance he placed on having an unresolved ending, along with using gaps that major points of action would fall through. He was inspired by 2666, which made readers work to put the differing, seemingly unrelated parts together. "The idea of resonance, echoes, and rhyming was interesting to me."

Heidi talked about her determination to write a straightforward narrative instead of her usual dual/conflicting narrative, despite her concern with generating a novel's worth of content based on one character. (Great comment: "Each book ends up structured in a different way due to my failure.") For The Vanishers, Heidi was able to use the psychic aspect to jump around in space, time, and peoples' minds (she called this her "loophole").

Okay, one more funny bit: when Jenn asked about having to promote books they'd written years before, Heidi admitted to rereading a Rumpus interview ("I realized I had no idea what I thought about this book anymore"). She also related completely forgetting about a character when asked ("I thought, this poor woman, she's mixing me up with someone else."). Better yet, Heidi shared this story with Tom McCarthy (Remainder)—who's rumored to have his novels memorized.