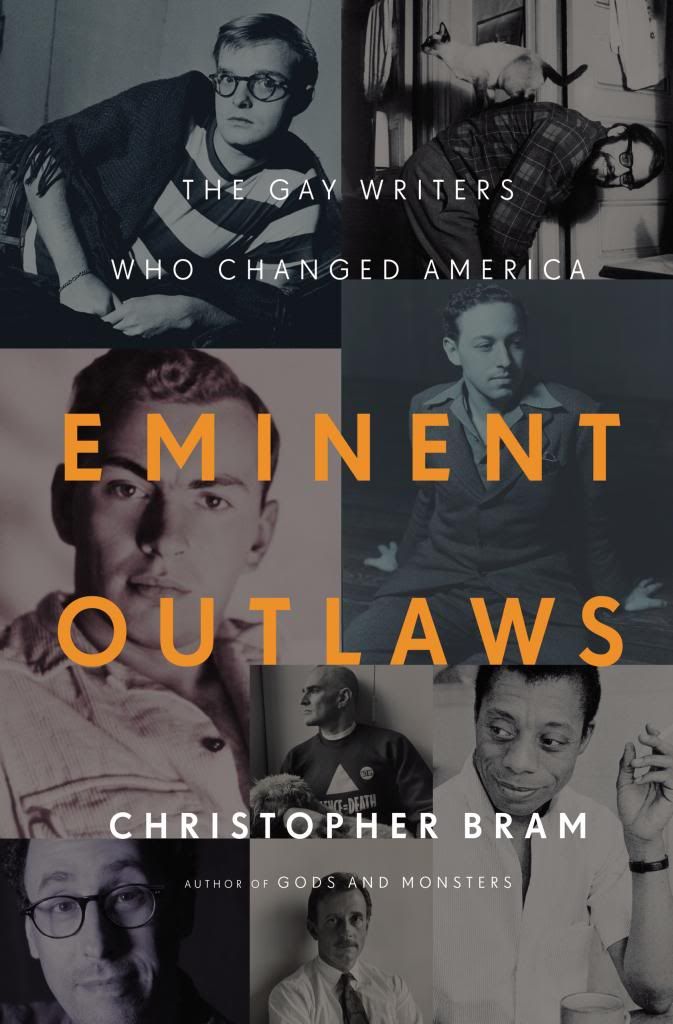 Happy New Year! I'm excited to kick off 2013 with a very special BookStalked featuring the brilliant and prolific writer Christopher Bram. Christopher has authored eleven books, which range from modern novels (Surprising Myself) to historical thrillers (Hold Tight) to speculative biographies (Father of Frankenstein, which was turned into the movie "Gods and Monsters"). Christopher's most recent work, Eminent Outlaws, chronicles more than 50 years of gay literary history. It details the lives of writers like Truman Capote, Allen Ginsberg, Edward Albee, and Armistead Maupin.

Despite his busy schedule, Christopher was kind enough to share some tales. Read on to find out Christopher's favorite NY bookstore, the one question he answered with silence, and which event changed his artistic perspective.


What's one of the most memorable readings you've given and why?
I love to give readings and have read in all kinds of settings, from a circus tent full of people at the National Book Festival in Washington, DC this fall (for Eminent Outlaws) to a small store in Philadelphia where only three or four folks showed up. (It was like story hour at the local library.) But my favorite readings are at my neighborhood bookstore, Three Lives, on West 10th Street in Greenwich Village.

It's a warm space that can comfortably fit three dozen. People stand or sit on the floor or pack into corners. It's very homey. I've read there five or six times—so many that I can't keep count. But it's wonderful to look out on a roomful of friendly faces, familiar and unknown.  They all wish me well. I can stumble without losing their support. And they laugh at my jokes, trusting that I meant to be funny. When I read in other cities, it sometimes takes awhile for the audience to recognize my jokes are intentional.

So it's not a single reading, but many. Yet Three Lives provides me with my gold standard for good readings.


Any particularly intriguing (or conversely, awkward) audience questions that have stuck with you?
In my last novel, Exiles in America, I wrote about a gay open marriage. At an out-of-town reading, somebody asked, "Have you and your partner ever tried an open marriage?" I froze. I blushed. Everybody laughed. I laughed. "Next question," I said. After all, my body had answered better than I could in words.


What's a reading that you've attended that you'll never forget?
David Hockney at Columbia University. I went just to hear Hockney, one of the world's great living painters. Novelist David Plante told me about the event and encouraged me to come. But it was here Hockney first presented the ideas he later expanded in his 2001 book, Secret Knowledge. His argument was simple: the old masters did not work only by hand and eye but regularly used optical devices like the camera obscura to capture reality. He illustrated this with slides of work by Holbein, Caravaggio, Vermeer, Ingres, and recent experiments by himself. People are still arguing about his theory ten years later, insisting he made art too mechanical. But it was wonderfully persuasive coming straight from the horse's mouth. Afterwards my partner said, "I just learned more in an hour than I learned in four years of art school."