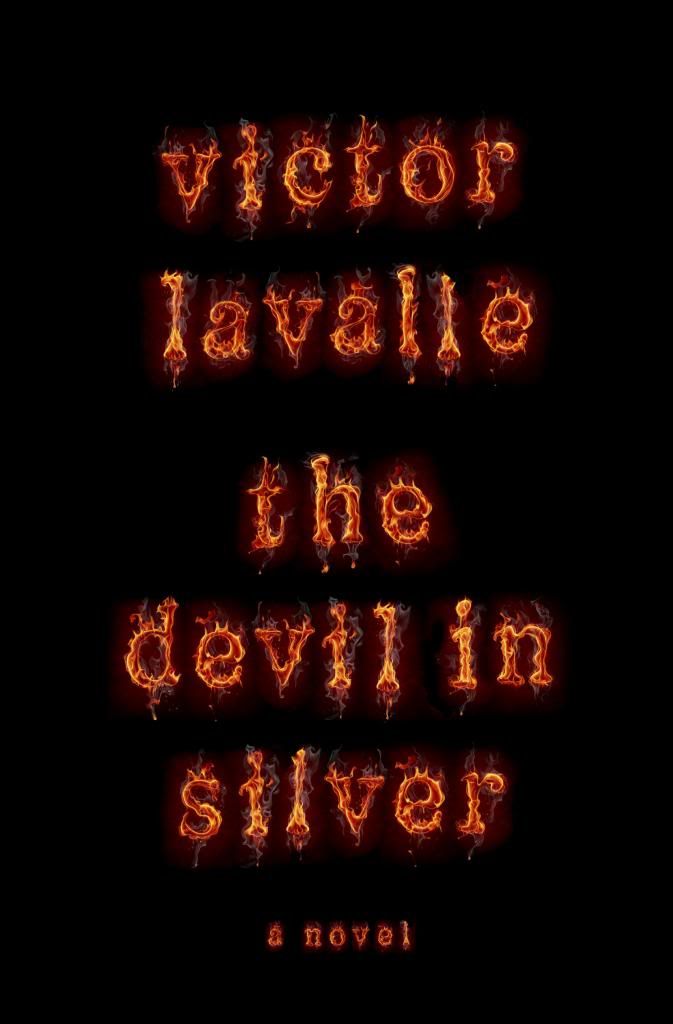 Publishers Weekly recently named Victor LaValle's The Devil in Silver as one of the top ten books of 2012. I caught Victor at BookCourt last summer, and he was a completely mesmerizing reader. Granted, the book has a fair amount of suspense: A seemingly sane man named Pepper finds himself in a psychiatric ward due to hazy circumstances. He's soon stalked by a bison-headed monster who roams the halls at night. Pepper pairs up with several other inmates to kill the creature — but given its mysterious nature, is that even possible?

Though the book has an eerie setup, it's far from being a simple horror story. Victor weaves in questions about race, faith and personal demons, and critics have deemed the work "striking," "dizzying," and "extraordinary." I was delighted that Victor agreed to share some tales of his readings, which range from the creepy to the absurd — after the jump.

What's one of the most memorable readings you've given and why?
I published my first book, a collection of stories, in 1999. I did a bunch of readings for it, but one stays with me like a splinter in the eye.

I had a reading at a New York Public Library on the Upper East Side in the middle of the day. I arrived and was met by the events coordinator at the front desk. She led me upstairs to a room where about fifty chairs had been set out. There was one old woman sitting in a chair in the last row. That's it. Nevertheless, I was determined to be professional. I went up to the podium and read a short story into the mic. And I worked hard to entertain. I was enthusiastic and funny, I waved my hands in the air for emphasis. I read as if the room was packed to the ceiling.

About halfway through the reading I realized the old woman's head had been down this whole time. Now, suddenly, she looked up at me with fury. She'd been asleep and I'd woken her. She reached down to the floor and stood up. She skedaddled. As she stomped out of the last row she carried two big bags of soda cans with her.
  
She was a homeless woman who'd come in off the street to get some rest and I had ruined her nap. She left. I stared out at the now completely empty room. Even then I knew it was a good story. Though that didn't make it sting any less.


Any particularly intriguing (or conversely, awkward) audience questions that have stuck with you?
Because I write a lot of autobiographical fiction—meaning I cull events from my real life and insert them, somewhere, into my stories—people often ask some pretty personal questions during Q&A's. But I don't usually mind those. The most awkward kind of question that comes up at a reading is when someone asks if I'll read his or her manuscript. I don't mind saying no, but after I do things certainly do feel momentarily tense.


What's a reading that you've attended that you'll never forget?
This is a little insider-y, but I'll never forget doing a reading with Mat Johnson, author, most recently, of Pym. He and I are best friends, went through grad school together and remain in constant touch. One night, around 2002 maybe, I saw him read from his second novel, Hunting in Harlem. He was pretty exhausted and swore this would be the last time he read from that book. To prove, it he began reading a section, and, when he finished the page, he tore it out of the book and threw it into the air. I actually heard the crowd gasp as the sound of tearing paper filled the room. It was a performance, of course, but Mat wasn't trying to be cute. The man was at his end. It was like watching someone throw confetti in the air during his own execution. In other words, it was brilliant and memorable. And then, the bastard, I had to read after him.