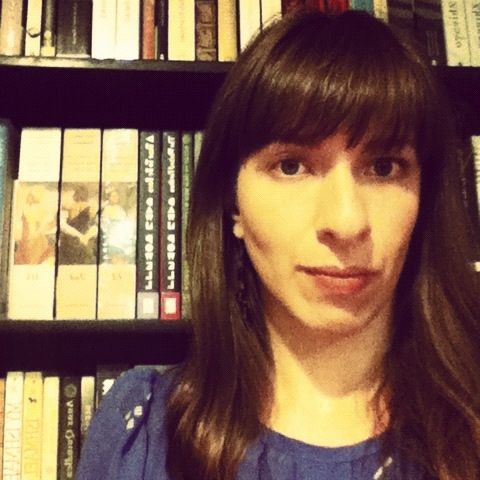 Community Bookstore unsurprisingly represents the ideal community bookstore to me—they carefully curate their offerings, maintain a helpful and knowledgeable staff, offer tons of readings, and even have a cute backyard (avec pond) in which to read and relax! Oh, and there's an adorable cat, too (Tiny). I met events coordinator and co-owner Stephanie Valdez my first time there, when I attended a quirky reading by Teju Cole (a self-proclaimed regular). Stephanie was so friendly and cool that I wished I lived in Park Slope so I could swing by to trade book recs on a regular basis. After the jump, Stephanie shares a few anecdotes (including one of a chicken on the loose!) and an exciting upcoming event.

What's one of the most memorable readings you've held at Community Bookstore and why?
Last year, the store celebrated its 40th anniversary. I knew I wanted to host a big reading, but the end result was beyond my wildest hopes. Over 800 people showed up to hear Paul Auster, Jonathan Safran Foer, Nicole Krauss, Siri Hustvedt, Mary Morris, Jon Scieszka and Haley Tanner read from their favorite books. To have a packed house for someone reading lit crit—that's our dream.

Any interesting behind-the-scenes tales from your job?
One Sunday, in the middle of a children's story time, a neighbor walked in and pulled a pet chicken out from under his jacket. Within seconds, our cat started hunting the chicken. Wings flapped as I chased the cat as he chased the chicken. The kids were in awe. How great would it have been if our cat killed someone's pet chicken in the middle of a group of kids?

What CB events we should keep an eye out for this summer?
On August 6th, we are hosting Patti Smith at the Brooklyn Bridge Park as part of a new series called Books Beneath the Bridge. Seeing Patti Smith read in the most dramatic New York setting is sure to be the highlight of my summer.
Photo of store by Michele Filgate.