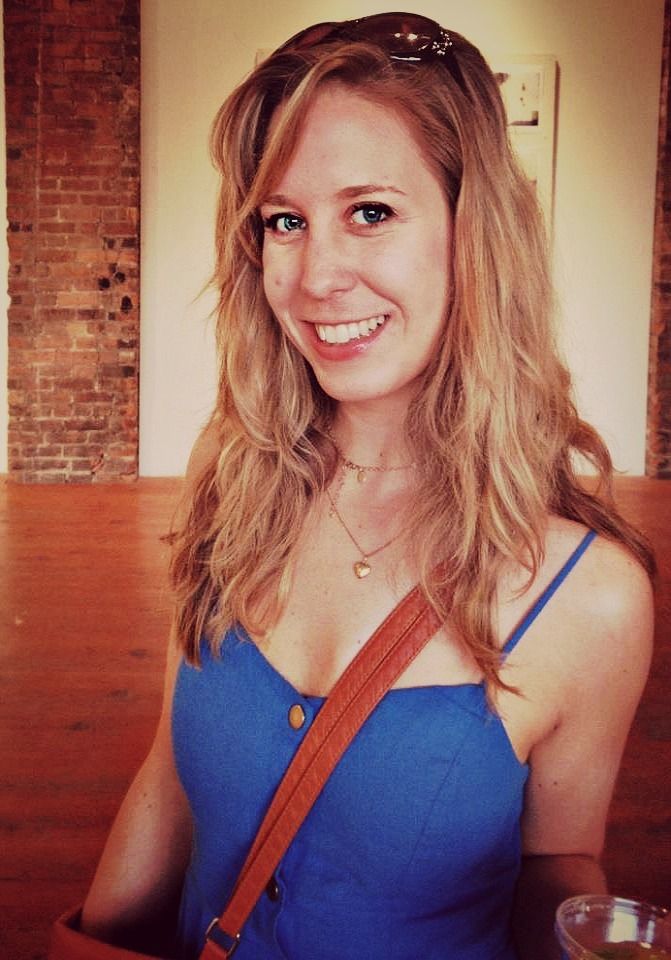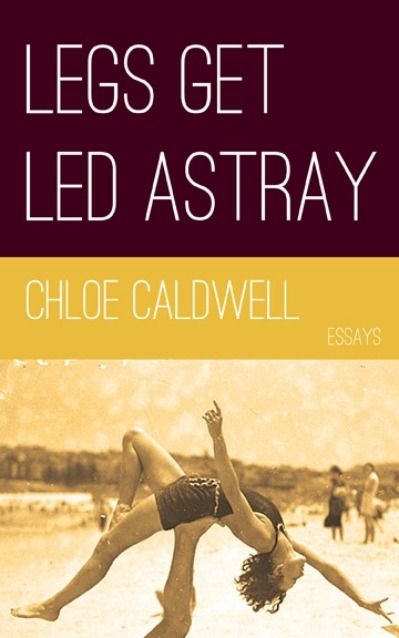 Chloe Caldwell is one of those nonfiction writers who makes you realize: man, some people are really out there living the hell out of life. (Me, I stayed in last night to paint my nails, but whatever.) Her debut essay collection Legs Get Led Astray (a line from an Okkervil River song) is raw, lyrical and bold, whether relating an affair with a beautiful foreigner or a first orgy. Cheryl Strayed called the book "a scorching hot glitter box of youthful despair and dark delight," and many are lauding Chloe's provocative prose and her ability to fearlessly record past crushes, sexual exploits, family relations and a lover's suicide.

Chloe's done quite a few readings around New York and is now raising Kickstarter funds for "The Southern Comfort Tour," in which she and writers Elizabeth Ellen, Mary Miller, Brandi Wells and Donora Hillard will tour the South ("all crammed into a rental van touring the hot southern states like a good old fashioned rock band"). Maybe I should contact her for a follow-up BookStalked this fall…

For now, check after the jump for Chloe's tales of reading in a brothel, seeing exes front and center and being called the Amy Winehouse of readings.
What's one of the most memorable readings you've given and why?
I loved doing my book release reading at the Alberta Street Pub in Portland, Oregon. There was a good turnout and everyone was in high spirits. It was a really magical night. Another fun Portland reading was the once-in-awhile series called Booty Call, because I got to read with Steve Almond. As for New York readings, the strangest one I ever did was when I took a ferry over to Governor's Island and read in a brothel house. Afterward, my friend and I got drunk and explored the house and took photos in all of the bedrooms. That was different. Another New York Series I love is How I Learned, curated and hosted by Blaise Allysen Kearsley at Happy Ending.  Blaise is fun and professional, tons of people attend, and everyone laughs their asses off.  The one I did was "How I Learned the Rules of Attraction: Stories about the Internet and Dating."

Any particularly intriguing (or conversely, awkward) audience questions that have stuck with you?
Hmm, I'm yet to do much Q&A stuff after my readings, but I've definitely had some awkward events follow my readings. At my first reading EVER, my parents came. It was at the Freerange Nonfiction Reading Series and I read an essay that was very uncomfortable for everyone. (Yes To Carrots.) Afterward, I got a little emotional and so did my mom and she was like, "Come on, let's go talk in the bathroom."  Other things that have happened: Exes showing up drunk and high and crying, and exes showing up and sitting front and center. Recently I gave a reading at The Spotty Dog Books & Ale in Hudson, New York and one of my yoga teachers was there. She's an older, sweet, soft-spoken women, and a few days later I ran into her. She told me that she opened to a random page of my book and then she made a reaction and noise which was either saying the random page she opened to was either very disturbing, very scary, or very sexy, but I have no idea. It was an uncomfortable moment and I apologized to her. Most recently at a bar after a reading, my friend said to me, "You're like the Amy Winehouse of readings" and I said, "She's dead." He said "You're like the Amy Winehouse of readings, but alive." Not sure if that was a compliment or a dig.

What's a reading that you've attended that you'll never forget?
I really loved being at the book release of Wild by Cheryl Strayed at Powell's bookstore. I got to go in the room and talk with her while she signed 500 copies of her books and help put them on the rack. It was super fun. During the reading, I sat with my friend Jessie right next to Cheryl's husband and kids and when Cheryl was reading from Wild she used the word "fuck" and both her kids' jaws dropped and they turned to each-other wide-eyed and said, "Did she just say the "F" word?" It was a great moment.