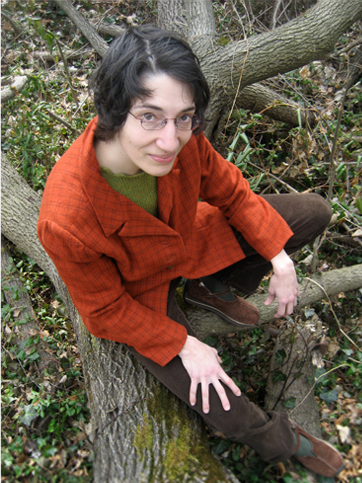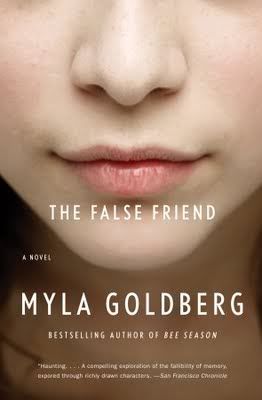 Welcome to BookStalker's newest feature: BookStalked! Every week or so I'll be asking an awesome author (or bookstore owner, or reading series coordinator) to tell me about some of their fave and/or traumatic reading experiences. First up, we've got the magnificent MYLA GOLDBERG…

Most published writers are somewhat sociable (I rarely leave a reading muttering, "Man, what a jerk"), but Myla's one of the most friendly and down-to-earth I've come across. Author of the beloved Bee Season, she's also written about the 1918 influenza epidemic (Wickett's Remedy) and her experiences in Prague (Time's Magpie). Her newest novel, The False Friend, centers on the mysterious disappearance of a woman's childhood friend. Myla kindly answered my three questions about some of her most notable and bizarre reading experiences:

What's one of the most memorable readings you've given and why?
"I was reading from a particularly gruesome section of Wickett's Remedy, which is about the 1918 influenza epidemic, and someone in the audience actually had to leave the room in the middle because I made her feel like she was about to faint.  Perhaps it's awful of me to say that was a total thrill…but that was a total thrill."

Any particularly intriguing (or conversely, awkward) audience questions that have stuck with you?
"Hmm, how about an awkward audience request?  You know how at the beginning of a book, the author gets to dedicate a book to someone—like, say, their family, or their children, or their dearest friend in the world?  Once when I was signing books after a reading, someone wanted me to cross out the person the book was actually dedicated to and put their name in instead.  It was kind of nice to be asked something that I could refuse so easily, with absolutely no remorse."

What's a reading that you've attended that you'll never forget?
"Getting to see David Foster Wallace read from Infinite Jest.  It's not that he was electrifying as a reader—most authors aren't—but I was so incredibly excited by that book and by his writing in general that it was deeply meaningful to be able to attach a face and a voice to the work.  I stood in line afterward and got him to sign my copy of Girl with Curious Hair—which I totally forgot I had done until I opened it up this year and saw his signature there, which felt like seeing a ghost.  I didn't know Wallace outside of his writing, but I miss him."

Thanks so much, Myla!
If you're interested in more, check out my BookStalker writeup of one of Myla's readings and my quick review of The False Friend.