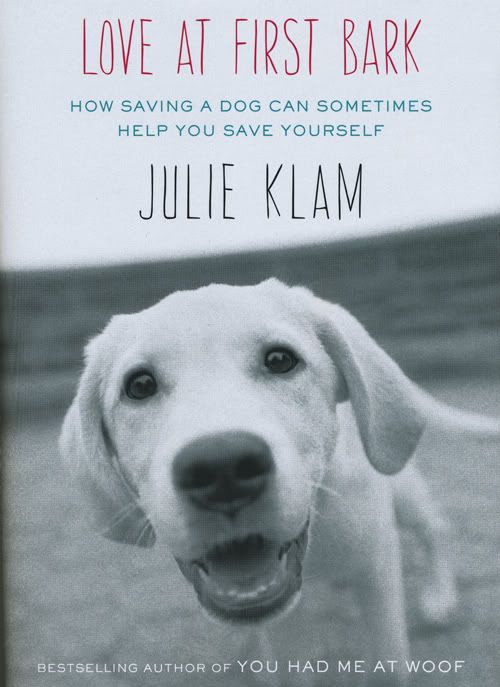 I love readings at bookstores, but recently I've been branching out to uncover some of the many other reading series going on in New York (usually at bars). I've discovered some pleasant perks that go along with most of these—a relaxed and convivial atmosphere, a chance to discover new authors and of course, that free-flowing alcohol.
Last Thursday I checked out the twice-monthly series at Pete's Candy Store in Williamsburg. Pete's boasts a back room shaped like a subway car that makes this one of the most intimate readings around. The friendly hosts, Mira Jacob and Alison Hart, have been running the series for the past eleven years. (The first reading apparently featured Sufjan Stevens!) They make an effort to pair established and upcoming writers to broaden audience bases for both. This event, for example, featured the beloved Julie Klamm (Love at First Bark) and debut author Matthew Shaer (Among Righteous Men). Per their books' subject matter, the event was deemed "Dogs and Vigilantes."
Matthew took the stage first and read from a recent Harpers piece, on the same subject matter as his book. Before he started, he related some background on his focus—the Hasidic vigilantes. (Did you know these existed? I did not.) In Crown Heights in the 1970's there was a grand rabbi named Menachem Mendel Schneerson who had a devoted following; after he died, they split into two groups.
Both the messianists and moderates have their own vigilante groups that people often call on instead of the police (they also have their own uniforms, cop cars and riot vans). The tense standoff between both groups culminated in a felony assault charge. Matthew spoke with people in both camps and further researched through through court transcripts, articles and historical documents to explore the case. I don't want to give too much away, but his except made me eager to read the book.
Julie Klam then apologized for her a sore throat (per her recent reading tour: "God told me I've talked enough") before reading an except from Love at First Bark—her second book about her experiences working with a rescue dog shelter. The chapter focused on her getting talked into taking a fourth dog into her home (a New York apartment)—a dog who was quite charming, except for that whole incontinence thing. I'll let you guess where this story ends…
The next reading takes place on December 1 and will feature Elissa Schappell (Blueprints for Building Better Girls) and Alison Espach (The Adults). Check out the full sched here.
NOTE: If you're looking for something fun to do tonight, consider InDigest's issue release party at Le Poisson Rouge, featuring
Julianna Spallholz , Annabelle Yeeseul Yoo and Eric Lindley and hosted by Dustin Luke Nelson. It promises to be a delightful time.